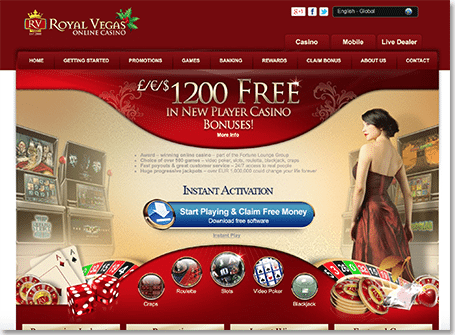 New online casinos accepting Australian players are popping up all the time and in 2015 it is perfectly legal for us to play at these licenced websites. While the laws surrounding online gambling are somewhat confusing in Australia, it is actually quite simple.
To be clear, Australians can legally play online provided the Internet casino operates Internationally. Players can participate in their favourite card games but it is important they are playing at a regulated offshore online casino. We discuss why below as well as explain in detail the Australian law to avoid any confusion.
Online gambling legislation
There is quite a bit of legislation around gambling in Australia and it can get a bit confusing. For Aussie players playing at International casinos, the jurisdiction in which they are operating in applies, rather than Australian legislation. To make it a bit easier to understand we have broken it down for players as to how and why it is legal for Aussies to gamble online.
The Interactive Gambling Act 2001
In 2001, the Interactive Gambling Act 2001 (IGA) was brought in by the Australian Government in order to protect online gamblers from irresponsible actions. Due to this legislation, many Australians believe it isn't legal to gamble online. However, this regulatory framework actually makes it illegal for online operators to advertise real money games to Aussie players, rather than making it illegal for Aussie players to gamble online.
In terms of playing card games online, Aussies can play blackjack, poker, baccarat and more legally provided the online casino operates in a foreign jurisdiction. While it may in fact be illegal to advertise and market interactive gambling to Australians, since Australian law cannot override the laws of other jurisdictions it is therefore legal for online users to access all their promotions marketed to them.
This means Aussie players can play legally and access sign up bonuses legally if they are offshore, unlike some players who access promotions from bookmakers which operate in Australia. For example NSW residents cannot access the sign up bonuses offered at bookmakers which operate in Australia (it is legal for Aussie bookmakers to operate in Australia) due to State law overriding the IGA. If you are a bit confused then this can further be explained by the fact the IGA also doesn't override any State and Territory laws in Australia, they override the IGA.
While state laws have tackled sports betting, with online gambling, regardless of where players reside in Australia, if they are playing online casino games at a website based in international waters they are not doing anything wrong.
State regulated gaming bodies
When playing online state legislation doesn't affect online casino card game players. But land-based venues is a different story. Each land-based casino operates within their State or Territory guidelines. So while it is legal for Aussie players to go and play their favourite card games at a brick and mortar casino there can be conditions due to the State or territory legislation. For example, Jupiters Casino in Queensland have a contract with the Queensland government that they can offer all the popular casino games provided they adhere to certain restrictions, such as not operating an online website.
Additionally, if Jupiters want to put in more table games for new card titles, for example, they need to have it approved by the Queensland government before they can do so as they have certain restrictions in association to the number of tables they can offer. Basically, the law is important for operators both online and offline as they are responsible for ensuring proper gambling behaviour, but it is important players aren't aiding irresponsible gaming too and the best way to do this is by playing at regulated legal offshore online casinos for Aussies.
Do offshore laws protect online players?
The Australian casinos we recommend at Australian Card Games are all based in foreign waters and adhere to the strict regulations placed on them by the country that licences them. For instance Royal Vegas Casino is based in Malta, which boasts one of the most respected gaming licences in the world.
Players have to be careful when picking an online casino to play at since they are located overseas and there isn't any help here in Australia if something goes wrong. Regulated online casinos are governed by third party organisations and have gaming licenses from gaming jurisdictions which offer a sense of protection to foreign players.
Some third party organisations, like eCOGRA offer a helping hand if something does go wrong while you're gambling at an online casinos. For example, if an issue arises and you've contacted the offshore online casino without any resolution you can contact eCOGRA, provided they regulate the online casino, raise your concerns and eCOGRA will act as a voice for you since you are located in foreign waters. So while there aren't any Australian laws to help you, if you choose a safe and secure online casino regulated by third party organisations, such as the many we recommend, you can be sure you will be protected when playing card games at offshore online casinos.
Is it legal to make a deposit at international online casinos?
In order to play poker, Texas Hold'em, or any of the other card games with real money you are going to have to make a deposit. Just as playing at offshore online casinos is legal for Aussies, so too is making a deposit. So much so that International online casinos cater for Aussies in terms of payment methods, which are Australian-friendly, including Visa and MasterCard, POLi (an Australian-only payment method) and e-wallets which many Australians use to online shop; as well as offering the Australian dollar currency to be selected.